School Meals
A school lunch is free for every child from Reception to the end of Year Two. To order either a hot meal or sandwiches you need to fill in a form at the end of each weekly newsletter. School lunches for KS2 children cost £2.20 per meal.
Should you wish to comment on our school meals, please CLICK HERE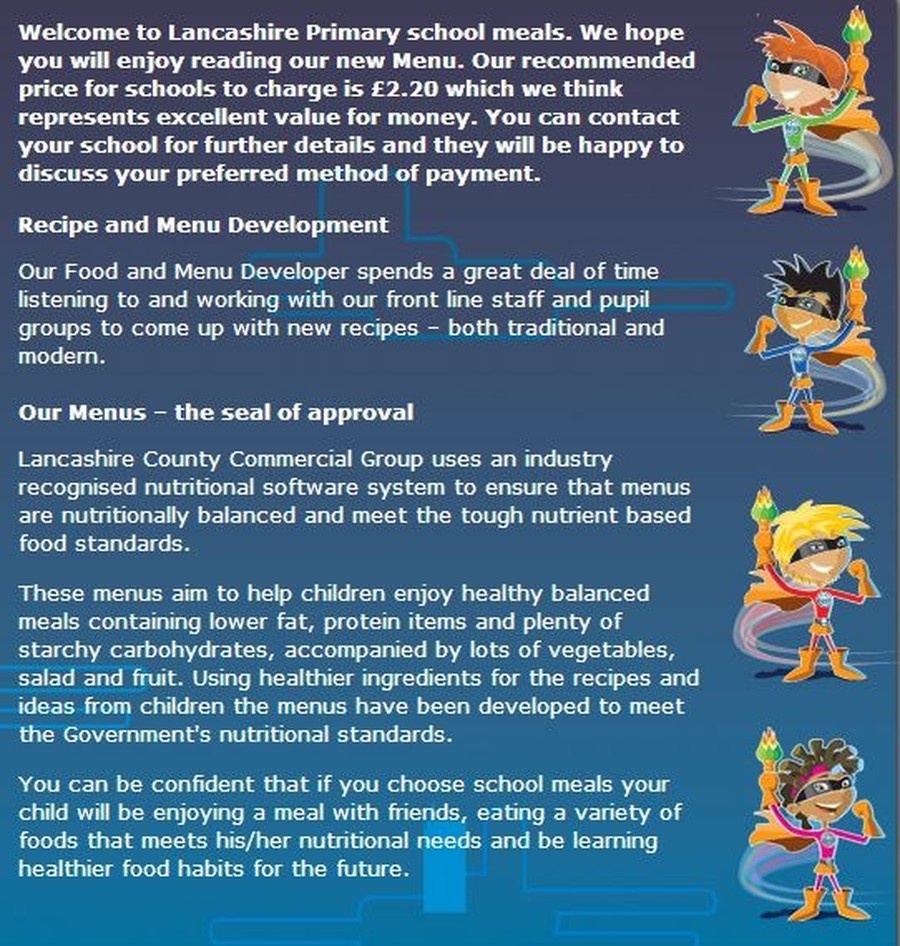 School Meal order forms can now be found at the end of the weekly newsletter. You can sign up to the newsletter via this website and only need to do it once.